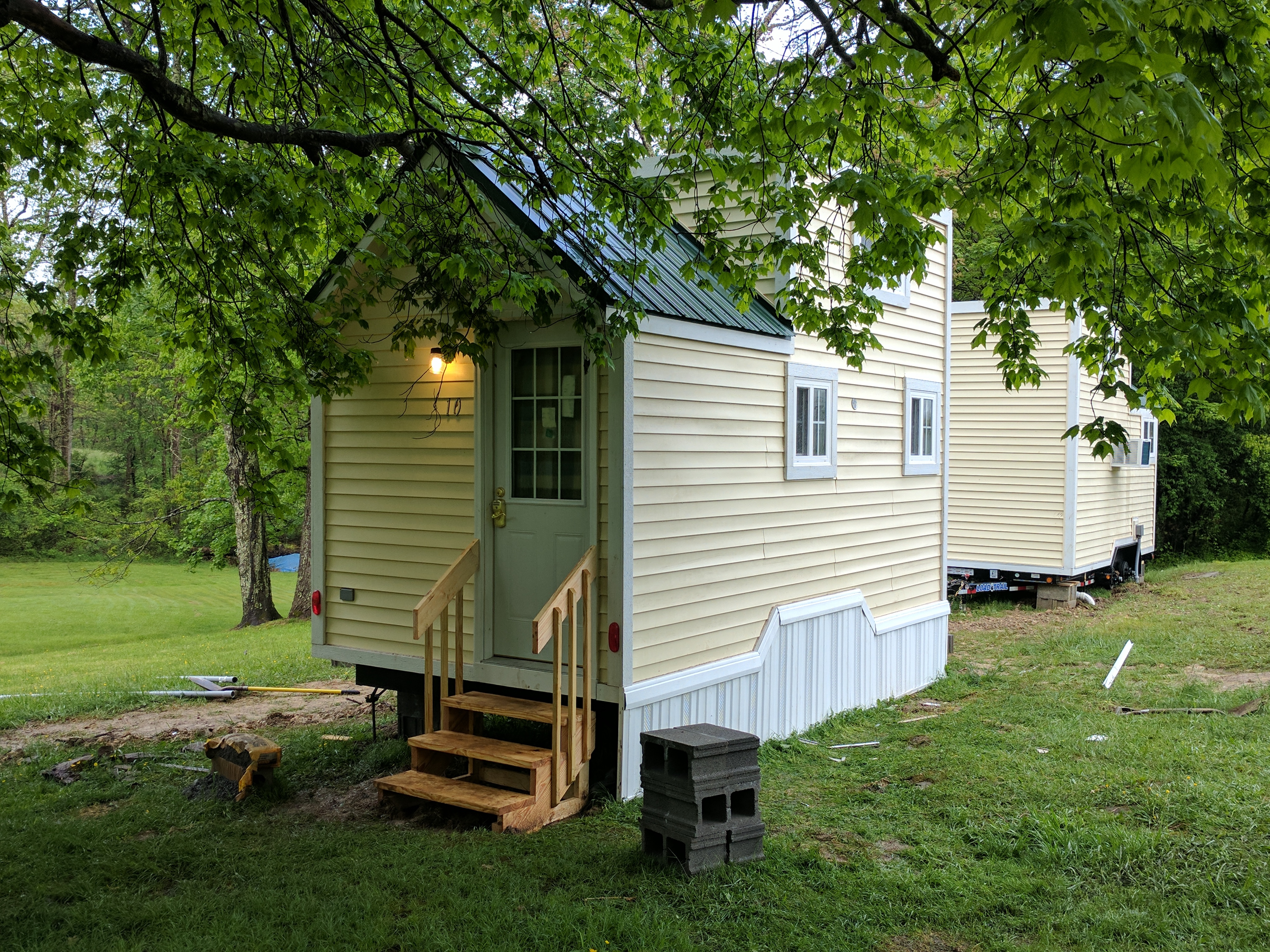 Tiny Houses
**Besides our cabins we now have New River Tiny Houses- 2 tiny houses like on TV! ** Located 1 & 1/2 miles from cabins located at New River Gorge RV Park.
New River Tiny houses: Tiny houses like the kind in the TV shows: Newly built! Pictures below. Located 1 & 1/2 miles south of our cabins at the New River Gorge RV park and 1 mile north of the New River in Fayetteville.**Call us for reservations**
**Rates are on Cabin Rentals page**
*Both are hooked into regular electric and water
*Bathroom has a full shower, regular house toilet and sink
*Kitchenette has a mini fridge/freezer, microwave, coffee maker, sink & hot plate with 1 pan & a pot
*Loft has a queen size mattress, and first floor has a couch that
converts to a full size regular mattress on the floor
*All bed linens and bathroom towels included
*Each tiny house can sleep up to 4 people
*Also each tiny house has it's own privacy w/ picnic table & fire ring *These are 18 ' long and also model homes. Tiny house can be custom built to any size or specifications.